5 Things a DJ can do at a wedding other than play music
A DJ does can do so much more on your special day than just play music.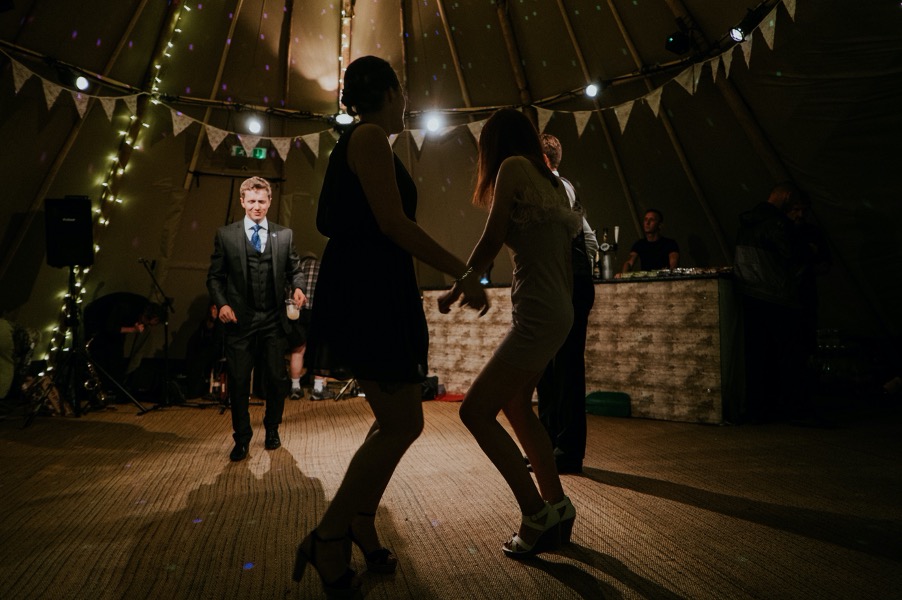 The ever so classic debate of band or DJ? If you're reading this article you've likely already had this discussion with your partner, perhaps now reading up more on the subject to see what works best for you both.
The typical role of a DJ is to play music – playing specific tracks and requested songs at given intervals throughout the day.
However, a wedding DJ can do so much more than this – here's five things a DJ can do at a wedding other than playing music.
1.   Helps provide structure to the day
Your wedding is supposed to be the best day of your life, but that does not go to say that it too, can be stressful.
However, to provide greater structure to your day and to stick to your timeline, a DJ can manage these times – providing announcements through their speaker system, playing songs at certain times, and communicating with other staff such as those working the reception to ensure all times are to the tee.
2.   Sets the mood 
There's more to setting the mood then choosing romantic songs at a wedding, it's always about timing and responding to the guests/audience.
Wedding DJs play the right songs at the right time, whether setting a calm and romantic scene in the reception or simulating a night club as the night goes on, the DJ is here to serve you.
3.   Ensuring everything goes to plan
Weddings are large scale events, it's practically inevitable for everything to 'go right'. However, if you choose to hire a DJ they can cover up slight hiccups throughout the day.
For example, let's say the grooms best man is late for his speech, the DJ can step in and fill in the blank – perhaps cueing a dance or playing a couple extra songs until the best man is back.
4.   Provides high-quality sound equipment
Hiring a DJ will not only provide you access to top of the line sound equipment for the music but often a wedding DJ also brings along microphones and separate speakers for other important tasks through the day, for example, speeches and announcements.
Likewise, the DJ ensures all equipment is in working order before-hand and during the event, preventing any potential equipment hiccups.
5.   Setting the mood and completing the day
Finally, the Chicago Wedding DJ is also able to set the mood for your day. Whether cueing your "wedding song" or getting your guests out their seats and dancing to Avicii, the DJ can switch mood throughout the day.
Typically, weddings start off much more traditional, so to say, beginning with calm and romantic songs and later opening up to, let's say, "party songs" – when everyone lets loose and has a great time.
The bottom line – What does a Wedding DJ do?

A wedding DJ can do so much more than just play music. They can also set the mood for the day, cover up any slight hiccups, provide structure to the day, and most importantly ensure everything goes to plan.
If you're in the Chicago IL area and are looking for a DJ, we'd love to hear from you.