Uplighting is a fantastic way to bring color, drama, and ambiance to your space. A dull room can be brought to life with a few well placed. Lighting can be adjusted throughout the event. We can start with a brightly lit room when guests arrive and gradually dim the light over the course of the evening to set the mood for dancing. Uplighting is the perfect add on for your wedding and event lighting design.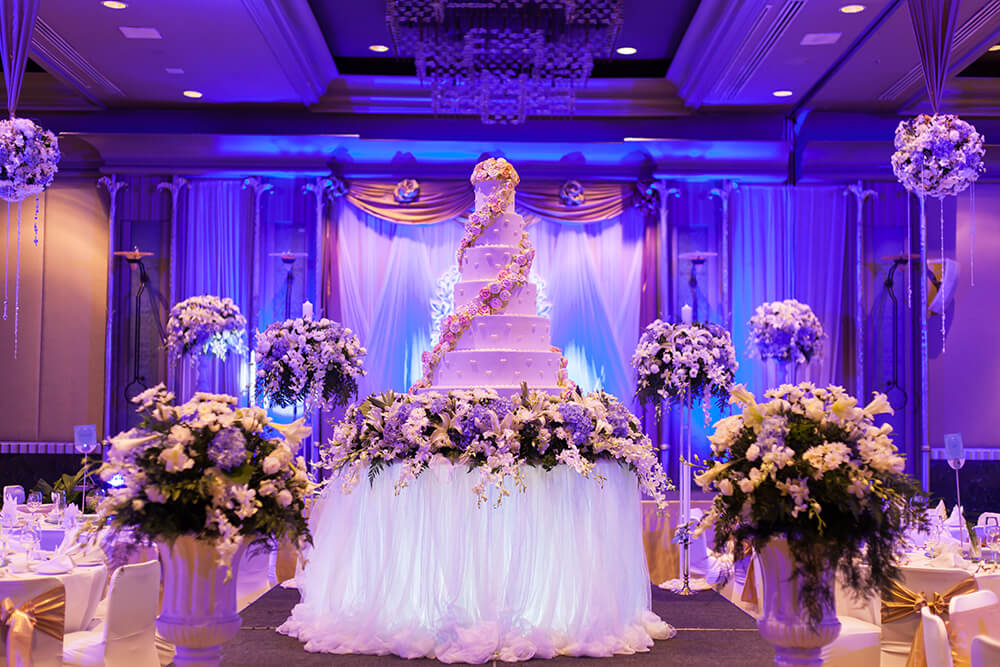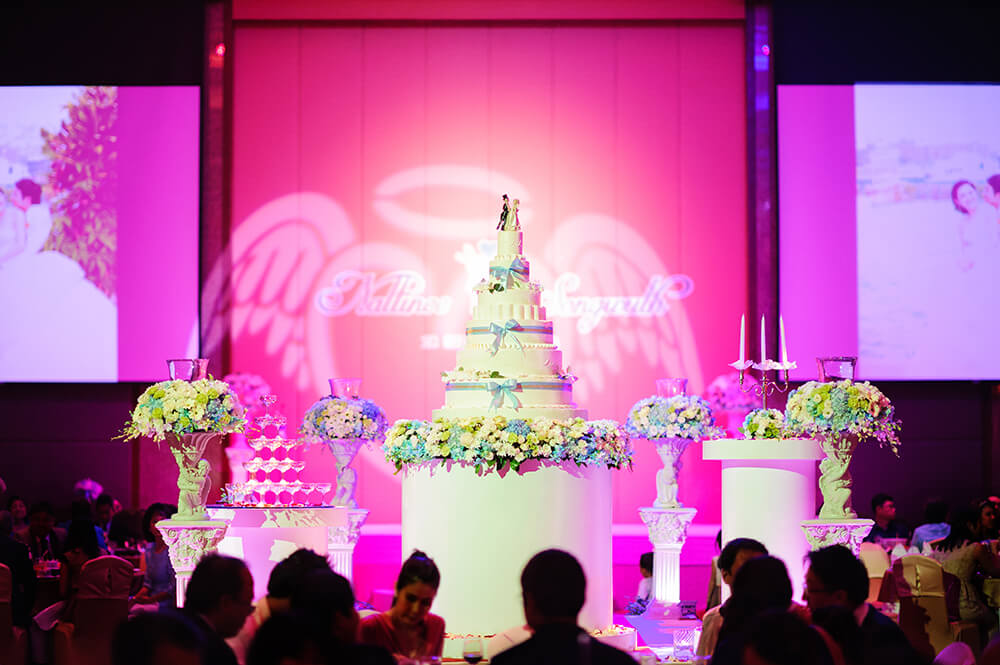 With our new and adaptive lighting technology, we can shower the walls, dance floor or ceiling with your custom monogram or logo. Intelligent moving headlights will allow us to move it anywhere in the room. Want to add a splash of color to match your party or wedding theme? We can do that, too!
Add sparkle to your night with our string lights They can be placed within your background drape, be added to an outdoor space, or cover your dance floor to create an intimate and romantic ambiance.  Contact Us for your wedding & event lighting.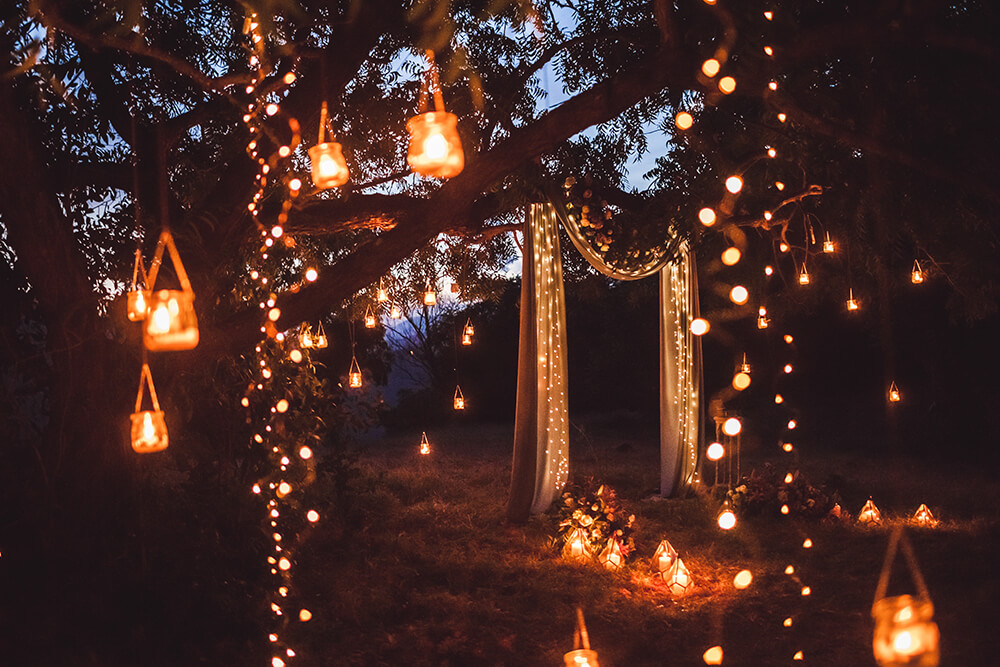 622 Executive Dr, Willowbrook, IL 60527
If you have questions or need more information, please fill out the form below.  For a quote or to book your event, click here.